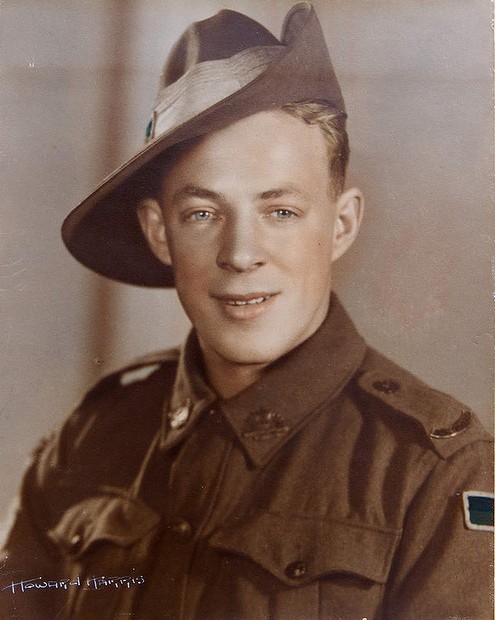 Write the first paragraph of your page here.
Long Range Desert Group member
Background
Edit
His parents were an Australian business owner and his half-Italian wife. Born in Newcastle, in 1906, his father was the owner of a hardware supply factory that made scissors. his father later lost the business to overseas competition and moved on to work as an engineer in Canberra for Fords early motor-car franchise. He went to school in first Newcastle and then Canberra.
In 1918 he joined a citizen militia in Sydney as part of National Conscription. He, like many others, spent time training and guarding coastal forts during WWI. Spent 6 years between school, his parents workshop and the army (where he did training, bushcraft and boring stints of manning coastal forts and guard posts around New South Wales.) There was a baracks for when they needed to stay over for the weeked, this particular barracks had a significant rat problem, with a warren hidden deep below the building that resisted all attempts to exterminate them. Because of that his group were nicknamed the rat-catchers and Timmothy Farnborough made patches for the unit, with a rat design on them.
Aged 18 he went to university to study Civil and Military Engineering in 1924 in the hopes of becoming an architect. and completed a 4 year course. However the stagnation of the economy left him without job opportunities locally in 1928. He went to Italy on the promise of a job with Ford in their new Triest factory, thanks to his family connections in the area and connection with the Ford motor company.
Working in Triest for 2 years until 1930 was an interesting experience, but seeing the decline in production he kept his eye out for other opportunities. He returned home to Canberra and became the supervisor for a crane operator crew working on the sydney Harbour Bridge.
Then a more promising role arose. One of the engineers on the Sydney Harbour Bridge project was due to move to Port Said where he was commissioned to repair and rebuild several small pumps and electrical generators in and around the Port. The project lasted a year and a half, but when he had finished he found himself enjoying the multicultural port city and earning a healthy commission with the Suez Canal company where he remained for the next few years travelling the length of the canal.
With the rising threat of Germany, he returned home to join the Second Australian Imperial Force, with whom he trained as a sapper for several months until the war began in earnest and he was deployed. However he ended up near Cairo and heard the dreaded words "Excuse me Corporal, I do you speak wop? If so, I may have a job for you"